If you live in an enclosed apartment space, a great and simplistic way to stay within nature's reach is by converting your balcony into a green heaven! Balconies serve to be the ideal outdoor space for you to spend time in regularly, and there are right within your reach!
Your balconies are the spaces you can customise according to your preferences and personal choices! Hang a hammock, add some unique decor, or convert it into a green heaven that serves you peace and solace at your own accord.
Spending time in your balconies could be an escape for you, so why not make them ideal for your mind's harmony?
Converting your balcony into a heavenly green space is easier than you may presume!
Green Heaven Rule 1 –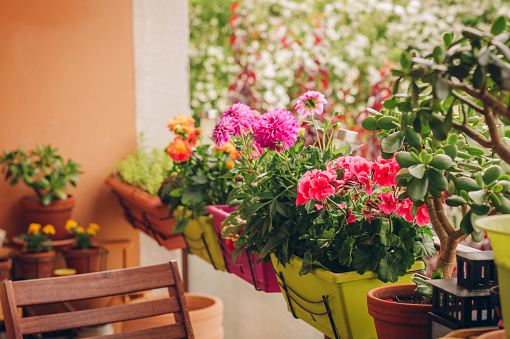 Ensure to occupy the available space that your balcony offers in an efficient and utilised manner. Look out for nooks and corners that can be filled with green objects or small furniture, and fill it accordingly!
An optimal way to convert your living space into an ideal green heaven is to add some elegant vases and plants within the available space.
You can decorate the balcony floor with potted plants, and colour coordinate the plants with your balcony's furniture! If you're opting for an antique vibe, ensure to place an old couch within the balcony that will not be subjected to wear and tear in case of monsoons, and will also radiate a sophisticated old aura; the perfect way to summon a green heaven within your domestic comfort.
If you're looking to fill the entire place with greenery, you can add wall hanging plants or attach planters to your balcony. These hanging plants will grow in the direction they are placed in, and will make your balcony seem fuller and unquestionably beautiful.
You can add small or large pots according to the plants you are placing within them. Ensure to water your plants regularly to avoid negligence to their growth!
Turning your balcony into a redemption of nature and a green heaven is no hefty task. All you require is an empty space, a tonne of passion for nature, and the willingness to truly transform your outdoor space into a haven for greenery!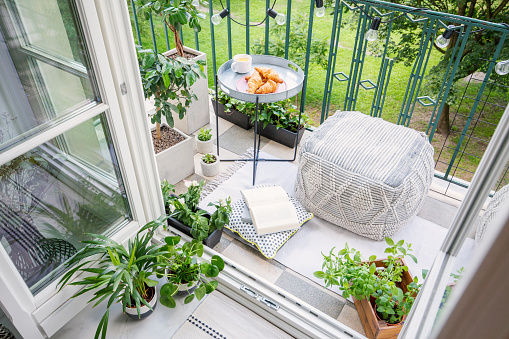 To read more on similar topics, visit
https://www.decoist.com/balcony-gardens/