Where Nature
Meets
Blockchain

Invest with

Zero Risk
Invest in luxury farmland and connect with nature
Seamless Booking, Enhanced Security, and Record-breaking Returns with GreenLakes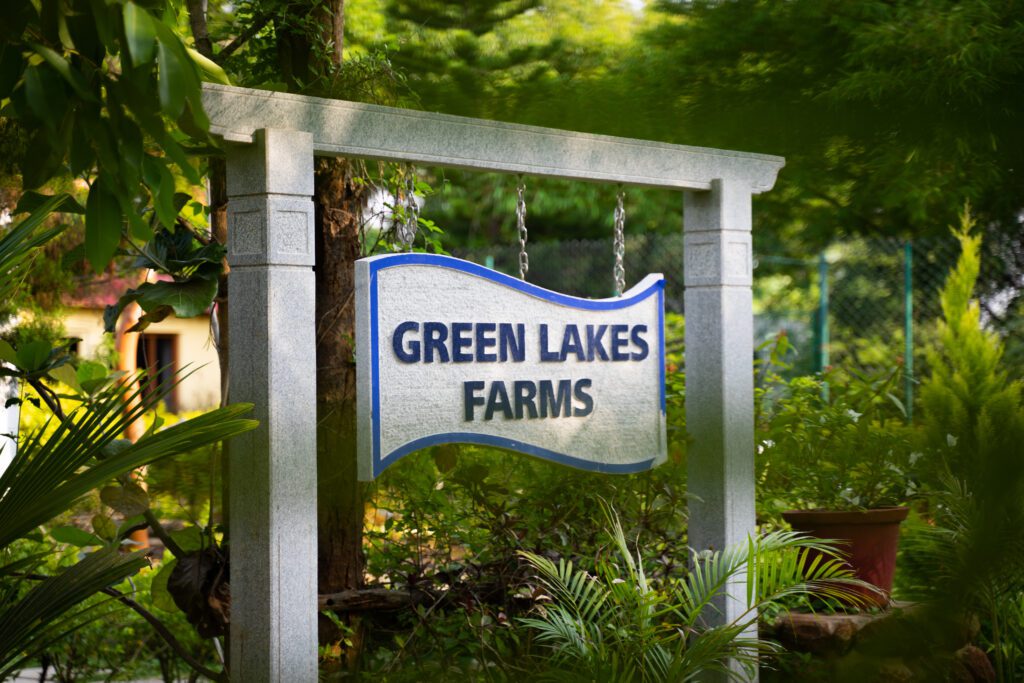 Experience a seamless and convenient booking process, where your journey to owning a piece of paradise begins effortlessly.
Witness exceptional growth with a remarkable 106% increase in value, making GreenLakes an ideal investment choice.
Immerse yourself in a Rest assured untouched beauty with a clear land title, guaranteeing the authenticity and legality of your ownership.
GreenLakes, an award-winning farmland honored by Economic Times and SDG 15 for its sustainability and the most emerging farmland.
Indulge in a world of luxury and convenience with our wide range of amenities, designed to enhance your lifestyle and happiness.
Your safety is our top priority. Our advanced CCTV surveillance system ensures round-the-clock monitoring and protection.
Imagine a place where you can wake up to the sound of birdsong and the smell of fresh air. A place where you can relax in the shade of a mango tree or take a walk in a jamun tunnel. A place where you can grow your own food and enjoy the peace and quiet of nature.
That's Greenlakes, a gated community farmland project where nature meets luxury. With its own waterbody, clubhouse, and a happy community.
But don't just take our word for it. Come see for yourself why Greenlakes is the perfect place to invest.
India's First Blockchain Based Farmland.
Unlock the potential of secure and tamper-proof documentation. Our blockchain-powered platform ensures the integrity and immutability of your farmland documents. Embrace the convenience of seamless transactions, streamlined record-keeping, and hassle-free ownership transfers. Click here to experience the future of documentation.
where innovation meets farmland. We take immense pride in being India's first-ever blockchain-based farmland project. By harnessing the power of blockchain technology, we have transformed the way we document, construct farmhouses, and engage in farming activities.
Join us in revolutionizing farming practices through blockchain technology. Experience a new era of traceability, where you can trace the journey of your produce from seed to table. Witness sustainable farming practices, enhanced productivity, and a community-driven ecosystem that uplifts and empowers farmers
Hear it from our Farm owners
Frequently Asked Questions
Questions you might ask about our sevice.
Book your Plot before it is